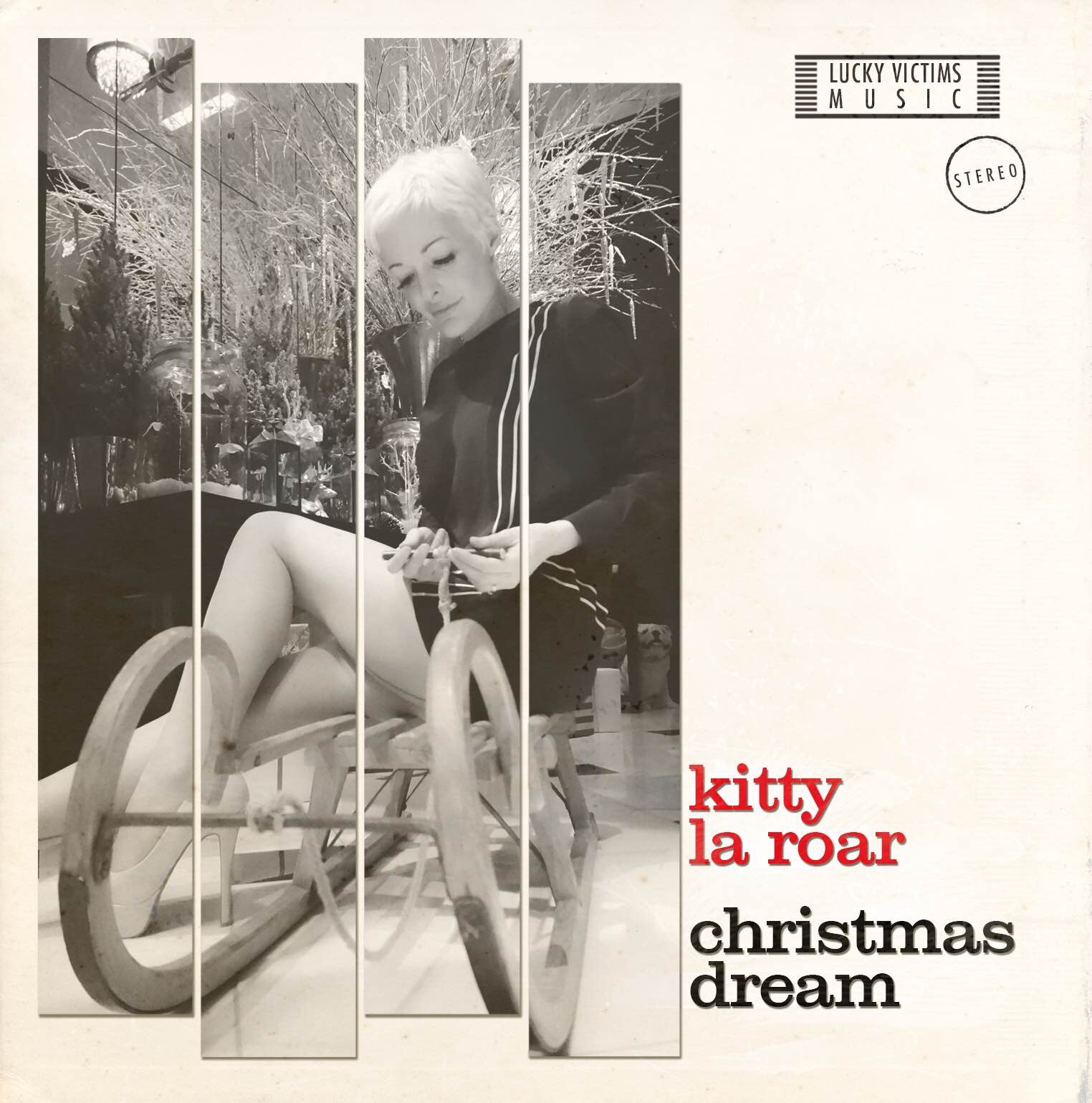 Christmas Dream
December 2015 saw Kitty's first jazz release with this classy Christmas album.
Listen now
Buy it now at
Tracks
1. The Christmas Song (Chestnuts Roasting On An Open Fire) 4:50 – Bob Wells/Mel Tormé
2. Christmas Time Is Here 3:24 – Lee Mendelson/Vince Guaraldi
3. What Are You Doing New Years Eve 4:40 – Frank Loesser
4. Have Yourself A Merry Little Christmas 2:49 – Hugh Martin/Ralph Blane
5. A Christmas Dream 2:42 – Nicholas & Jennifer Shankland
6. Santa Baby 2:52 – Joan Javits/Philip Springer – BONUS TRACK
7. The Christmas Song 2:30 (short version) – BONUS TRACK
Kitty LaRoar – vocals
Nick Shankland – piano
Recorded at Quiet Money Studios 2016
Produced by Nick Shankland
Review
Kind of Jazz
Kitty La Roar proves just how much value you can get from a last minute gift. Out just in time for Christmas this festive E.P. is packed with familiar tunes – arranged and delivered by Kitty with superb backing from Nick Shankland on piano, presented in their own inimitable style.
It opens and closes with Nick and Kitty's version of Bob Wells and Mel Torme's Merry Christmas To You with Kitty's sumptuous vocals over sultry, fluid piano from Nick. Rivulets and cascades of piano notes underpin Kitty's voice now showing a delicious maturity. Breathy, sensuous, this is the most riveting recording of this Christmas favourite for a long time. Nick has a solo in the middle of the song where he selflessly gifts the listener a few playful atonal references among the oh-so familiar cadences of the tune. This is a great arrangement.
Lee Mendelson and Vince Guaraldi's Christmas Time is Here is beautifully delivered. Almost note perfect, Kitty sings over gentle, rhythmic piano pulses; cleverly structured, it finished with the piano tinkling up, up and away taking the listener off into the dream.
Frank Loesser's What Are You Doing New Year's Eve? Is lovely – dark, sexy, sultry and backed by some lovely counter-point rhythms from Nick. His piano solo is a harmony-infused balance, blending perfectly with the to the vocals with just a touch of mischievousness.
Ralph Blane and High Martin's Have Yourself A Merry Little Christmas is delivered slow and sultry, every word breathed with meaning. Kitty brings a new life to this standard. Clear words, pure vocals, and a husky delivery make for a lovely interpretation of the song.
A Christmas Dream is the pair's own composition and conjures up a Christmas scene with friends, winter tales, past times and drinking to Marley's Ghost. There is some terrific, softly inserted off-beat piano under great vocals. This is a track with many textures and layers, the edginess to the piano conjuring up some dark spirits at times before these are sent packing by tinkles and trills re-introducing the Christmas cheer. A great new track.
Joan Javits and Philip Springer's Santa Baby is fun, frivolous and Kitty is naughtiness personified. Tongues firmly in cheeks, the pair render a devilish version of this song with Kitty telling us how good she has been when it is clear she has been anything but. A great interpretation and cheekily delivered with Nick finding melodies emerging from places hitherto unknown. Any Santa worth his salt will be making a beeline for Kitty's chimney.
The E. P. finishes with a return to Merry Christmas To You making the perfect finish to this festive bag of goodies.
This is a great E.P. – perfect as a stocking filler. It is carefully sung, professionally delivered and sums up the spirit of Christmas music. Like a well-wrapped present, the layers peel away, revealing with each listen a new nugget tucked away amongst the wrapping.
Sammy Stein December 2015
Order your signed copy here:
You can add additional copies from your basket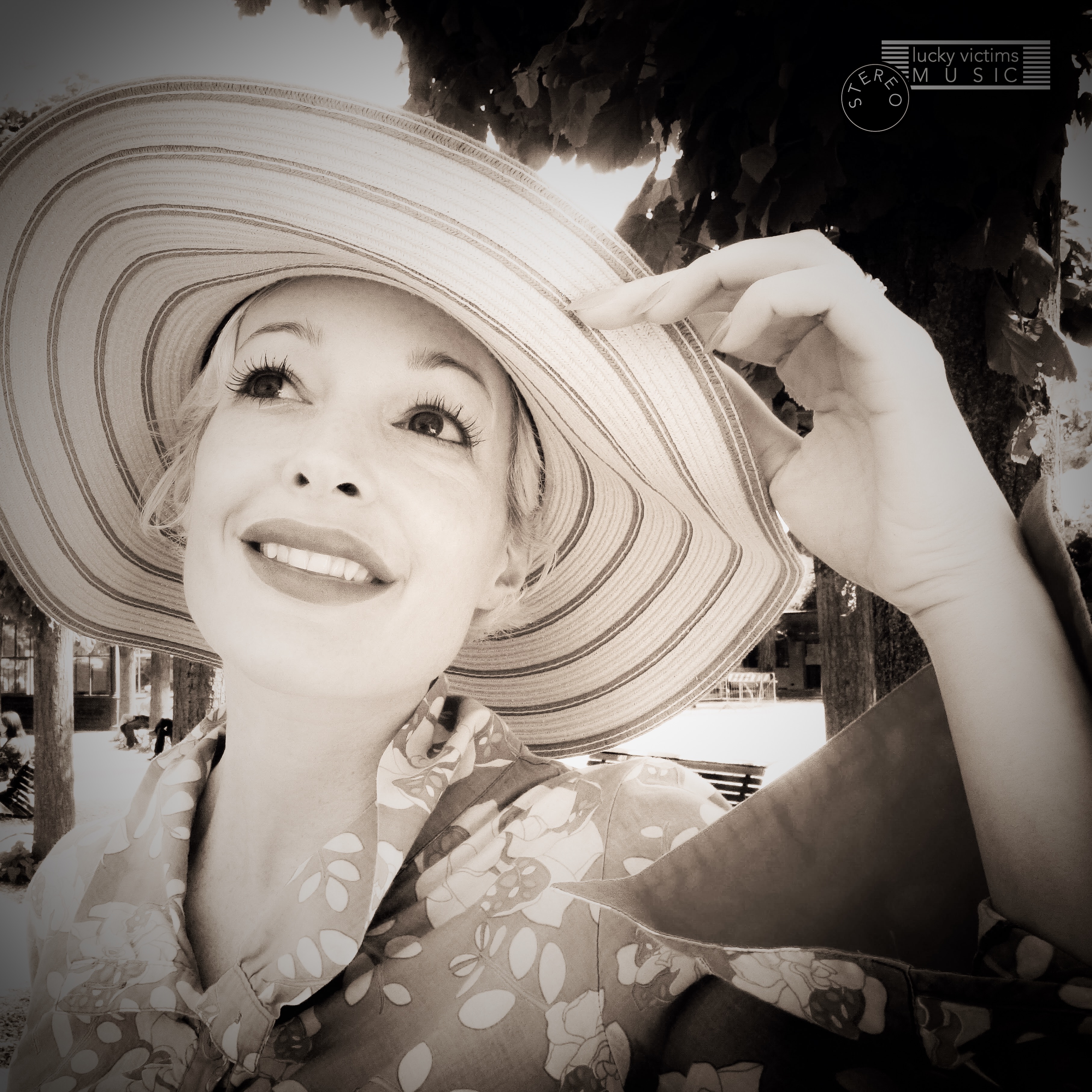 More albums